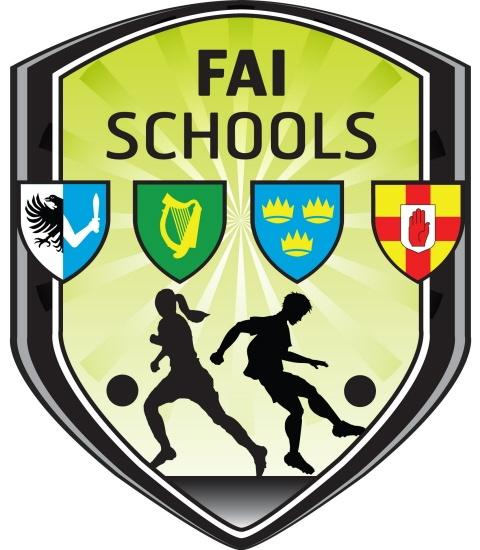 Bunscoil Gleann Sidheain & Gaelscoil Bhride pick up silverware in Munster Primary School Futsal Final
The first ever finals of the Munster Primary Schools Futsal inter-county competition took place in the University of Limerick Arena today, Wednesday 21 January.
The competition caters for boys and girls in 5th and 6th class which delivers a quality fast paced action packed game focusing on skill, speed and technique and based on the performances, attitude and sheer excitement, this competition is here to stay.
The following schools participated in the girls section of the competition; Presentation Convent, Listowel (Kerry), Gaelscoil an Teaghlaigh Naofa (Cork), Scoil Mhuineachain, Ennistymon (Clare), Pouldine NS, Moycarkey (Tipperary), Bunscoil Glean Sidheain, Cappoquin (Waterford) and Corpus Christi (Limerick).
Presentation Listowel representing Kerry were well fancied and they started well defeating Scoil Muineachain of Clare on a 3-1 scoreline. When they followed this up with a 5-1 win over Corpus Christi of Limerick this favouritism looked justified.
With Cappoquin winning their first two opening games beating Poludine 3-0 and Gaelscoil (Cork) 2-0, all looked forward to the clash of the Kerry and Waterford sides and they didn't disappoint. In a cracking game full of excellent football the teams finished level at 1-1.
At this stage it looked like these two sides would continue their fine form and meet later in the final but Poludine of Tipperary shocked the Kerry side coming out on top 1-0 in a tightly fought group game.
The games came thick and fast on the excellent Arena surface and with just one game remaining in the group; Cappoquin's 3-0 win over Ennistymon secured their place in the final where they looked set to meet Listowel unless Poludine could come out on top in their final game against Limerick's Corpus Christi.
This was another good game with Limerick side proving stubborn opposition but Poludine finished strongly and two late goals saw them through to the final at the expense of the Kerry Champions.
A large crowd gathered for the final and what a game they witnessed, flowing football, great goal-keeping and unbelievable excitement throughout.
Cappoquin took an early lead but Poludine fought back to level the game thus sending the game to golden goal extra time.
More excitement followed as both teams gave it everything but no goals ensued and referee David Bell outlined the innovative method of settling this game, both sides had to withdraw their goal-keepers and play 4-a-side for 1 minute with a further player to be withdrawn from each side at that stage if no goal was scored.
The excitement continued at fever pitch as the big crowd got behind the teams and two minutes later we were down to 2-a-side as the teams battled it out for the all important winning goal.
It came quickly once the teams were down to 2-a-side when Cappoquin fired home the winner to end a classic match.
Niamh Mulcahy (Ireland U19 International), who is currently attending UL on an FAI Scholarship was on hand to present the trophy to the winning captain.
The boys' competition had plenty to live up to following the finale of the girls' competition. Those schools represented included; Tralee CBS (Kerry), Holy Cross, Mahon (Cork), Scoil Mhuineachain, Ennistymon (Clare), Gaelscoil Bhride, Thurles (Tipperary), Ferrybank NS (Waterford) and Corpus Christi (Limerick).
Gaelscoil Bhride from Thurles defeated Cork side Holy Cross (Mahon) 4-0 in the final of the boys section where all of the real excitement came in the group stages.
After the first few rounds of games it was looking like Tralee CBS would be the team to beat as they started in impressive fashion recording wins over Corpus Christi (2-0), Gaelscoil Bhride (2-1), two draws followed against Ferrybank (0-0) and Scoil Muineachain to lead the group with each team having a game to play.
Holy Cross (Mahon) had a 3-0 win over Corpus Christi, a 1-0 win over Ferrybank, and a 1-1 draw with Scoil Muineachain but went down 1-0 to Scoil Bhride.
With three points for a win and two points for the draw, Tralee CBS played Holy Cross in their final game needing to avoid defeat to reach the final while Holy Cross needed the win.
A determined Cork side started impressively and raced into a 2-0 lead, Tralee quickly pulled a goal back and laid siege to the Cork goal but they left gaps at the back and were punished when the Cork side fired home the insurance goal with two minutes left to reach the final.
Meanwhile Scoil Bhride from Thurles were up against Corpus Christi knowing they needed a win to make the final and after a very tough encounter in which the Limerick side played with great skill and passion the Tipperary side emerged victorious on a 2-1 scoreline.
The final itself was an anti-climax to what had gone on before with Gaelscoil Bhride in devastating form, firing home four goals without reply to emerge deserving winners.
FAI Development Officer Michael Looby (Tournament Director) was on hand to present the trophy to the winners, he thanked the schools, teachers, parents and his fellow Development Officers for their efforts in making the event such a successful one