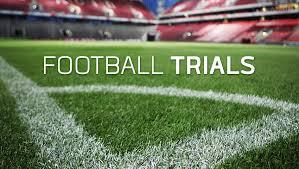 October 8, 2019
Dear Teacher,
There will be a trial next Tuesday, October 15 in Drom, Salthill Devon FC, Galway at 6pm registration and 630pm start
Players born on or after January 1st 2002 are eligible for selection.  
Teachers are asked to email connachtschools2014@gmail.com with the names, dates of birth, clubs and playing position of the player(s) that they wish to put forward.
The standard this year should be high so I would urge teachers/coaches to only send players that they feel have a reasonable chance of making the grade.
Alan Murphy
Connacht Schools Head Coach