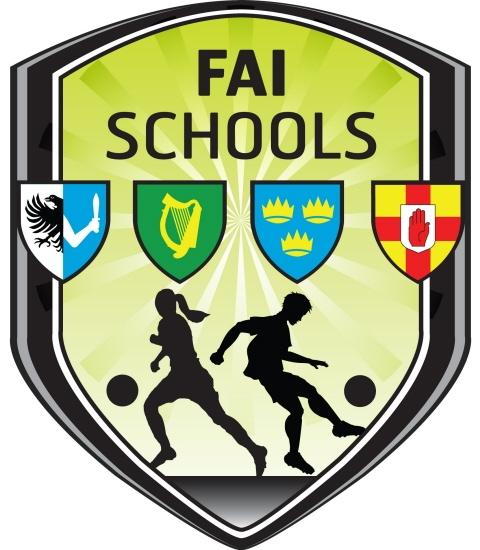 All Ireland Finals of Ribena FAI Schools Competition Kicks-off on Wednesday
________________________________________
Date: Monday, 28 May 2007 Section: Schools
________________________________________
This Wednesday sees the All-Ireland finals of the Ribena sponsored FAI Schools 5-a-side at the MDL grounds in Navan. More than 15,000 boys and girls from all over Ireland have participated in this the biggest soccer competition in Irish schools.Schools battle it out in county qualifiers nationwide before advancing firstly to regional finals and then to provincial deciders. After three months of competition, the final twenty schools advance from their provincial deciders.There are five sections,two for boys and three for girls,each based on the numbers enroled in fourth, fifth and sixth classes.
The growth of football across the country is reflected in the fact that counties more associated with GAA, such as Kerry and Cavan, have schools in the National deciders. Kerry has its first school to reach the National finals with St.Oliver's NS Killarney representing Munster.County Cavan has two schools emerging as Ulster Champions and will try to emulate the success of St.Mary's Virginia who became the first Cavan school to win a national title. County Meath this year had 153 teams taking part, again the highest number in Ireland .
RDO for the North East is ex-Finn Harps & Derry City player Tom Mohan, explains:- "It's great to see the growth of the competition in counties like Cavan and Monaghan. This year Cavan hosted the Ulster finals for the first time at Cootehill Harps FC. After Virginia's National title last year, we have two more Cavan schools (Kingscourt & Butlersbridge) in the All-Ireland's this year.
Paul Holland is Meath & Leinster Co-ordinator for FAI Schools. "It took us six full days to run-off the Meath Qualifiers this year .We've had great support from Drogheda United . They sent their whole squad over for the FAI Schools Meath Presentations last year , with Graham Gartland presenting at this year's Leinster Finals and many of the Louth and Meath schools playing at half-time of the Drogs home games. The Regional Development Officers of the FAI have also been a great help to teachers in schools. Another welcome aspect is the increasing number of nationalities participating in the tournament, bringing an exciting dimension to the game"
The Athlone part of Westmeath have two schools that won Leinster titles recently,Clonbonny in Section A Boys for small schools and Baylin NS in Section B for medium-sized schools. RDO for the FAI is Pádraig Nicholson,the ex-Athlone Town defender, who played in the famous 0-0 draw against AC Milan in St.Mel's Park in 1976." I'm delighted to see two new Athlone schools reaching this stage.The competition has really become hugely popular in Longford and Westmeath. It's also great to see the competition proving so popular for both boys and girls alike."
The honours last year went to Bohola NS Co.Mayo ( who won titles in boys and girls compettitions for small schools),St.Mary's Virginia Co.Cavan (Boys) for medium-sized schools, Holy Family Ennis,Co.Clare (Girls) for Large Schools,St.Joseph's Dundalk ,Co.Louth (Boys) for large schools.