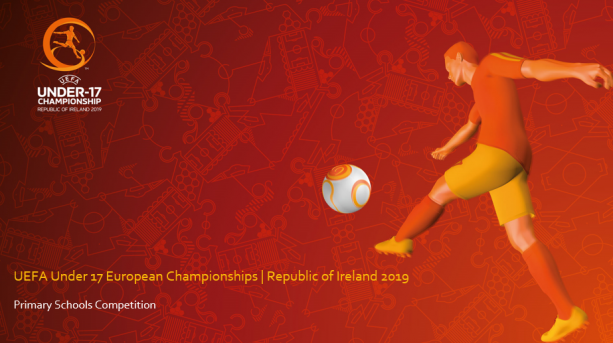 Dear Teacher,
The FAI are delighted to announce that they will be hosting the UEFA Under 17 European Championships next Summer. As part of this exciting event, the Association are encouraging Primary School pupils from 5th and/or 6th class to be a part of the tournament by offering them an opportunity to enter a Creative Drawing Competition to design the UEFA Under 17 European Championship Official Tournament Mascot.
Centric to this proposition is an educational element to be included in each application, such as; an Irish Myth, Historic Irish Figure, a Native Irish Animal etc. The FAI invite schools to have an in-school competition with only one application from each school to be emailed to primaryschools@fai.ie by Friday, October 26, 2018 at 5pm.
We expect this competition to be great fun for all of the youth involved and the winning application and their class will be rewarded with incredible prizes from the Boys in Green and the UEFA Under 17 Tournament organisers. (Please see power-point below with details of prizes and how to enter).
Hopefully your school can get involved and if you would like any further information please email us at primaryschools@fai.ie