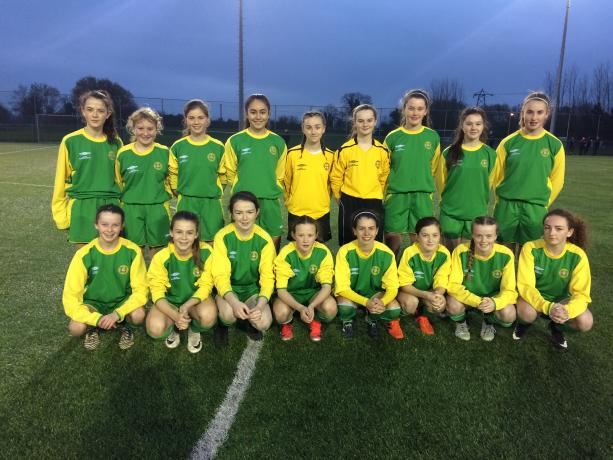 The FAI Schools Ulster Branch are holding trials to select girls for the 2019 Ulster Under 15 Schools Team.  
They are currently inviting nominations for girls born on or after 1st January, 2005.
A preliminary squad will be selected from these trials, where all girls are then obliged to attend weekly training sessions in preparation for the Interprovincial Tournament in November.
The tournament acts as a trial for the Irish Under 15 International Schools team which will then participate at the Bob Docherty Tournament during the Easter break.
Nominations can only be made through the soccer mentor in an FAI affiliated post primary school in Monaghan, Cavan or Donegal.
Below, please find details regarding the trials.
Date of Trials

 

Saturday 21st and Saturday 28th September. (10.00am-12.00pm)

 

Venue - Donegal
Diamond Park,  Ballyare, Letterkenny, Co. Donegal.
(Astro-turf pitch, so please bring appropriate footwear)
Please ask players to bring the following:

 
Boots

Shin-Guards

Shorts

Rain Gear (Depending on weather)

Water

 
Players Eligible

 
Your school is asked to nominate players that are potential internationals, and who exhibit excellent ball control, skill, fitness and work ethic.

Gaynor and ETP experience is preferable, but not essential.

 
Additional Info
We would appreciate if all schools could confirm what players will be representing your school at trials by Thursday 19th September.
Due to the large numbers that will be attending the trials, we would appreciate the following details in advance for all players:
DOB

Club

Preferred Position to Play

 
Defender [ LB, RB, CB]

Midfield [ LM, RM, CM, AM, DM]

Forward [ RF, LF, CF ]

 
Experience (Gaynor Cup, Interprovincial Player 2018, Emerging Talent Programme.)
Note:
Only players whose attendance and details have been confirmed in advance may attend.

Nominations will not be accepted by clubs or parents, only via the schools process.
Many thanks for your help in advance of the trials. We look forward to meeting the girls.
Yours in Sport,
Bridgeen, Emma and Karen.
Any queries, please contact Bridgeen on either of the following:
Email: bridgeen.harley@gmail.com