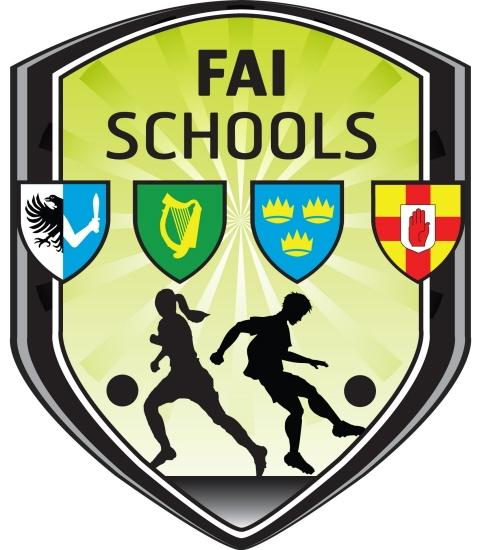 The County Louth section of the EA Sports FAI Schools Primary Schools 5 A Side took place last Tuesday 28th April and Wednesday 29th April at the JJB Centre Dundalk reports Mick Neville.
There was a record turn out this year particularly in the girls sections, with 32 schools entering this year and 90 teams participating in total. The games were played on the 12 pitches in this brilliant venue and the place was buzzing with excitement with almost 600 kids turning up it was some atmosphere.
The finals where all so close, but were played in a very sporting manner by all sides and all the players and teachers are to be congratulated for this. Mick would also like to thank the Dundalk first team squad for coming down and signing autographs and giving out souvenirs to the kids - they were a credit to their club and it really went down well with all the schools.
The A Section for small sized schools in both categories (Boys and Girls) was played on Tuesday with 27 Boys Teams and 25 Girls Teams taking part.
In a great final (small schools boys) with Bellurgan just edged out Kilkerly 3-2 and in the (small schools girls final) Scoil Mhuire Rampark beat a very good Ardaghy side 4-3 to take the title.
The B Section for (boys medium sized schools) also took place on the Wednesday and Scoil Eoin Baiste (Dundalk )beat Le Cheile E.T.N.S.(Drogheda) 3-1 in a penalty shoot out after they had played a great 2-2 draw in normal time. 14 teams took part in this section and a lot of the games were very close.
The large schools sections (Boys and Girls) was again dominated by St Josephs (Dundalk)who were winners last year. In a brilliant boys final they beat St Oliver's of Blackrock 3-2 with top scorer Stephen McQuillan, who was in unstoppable form but keeper James McDonagh deserves great credit as he made a number of great saves to keep Blackrock out.
In the Girls section a very brave and skilful Ballymakenny side where overpowered by a strong St Josephs side 6-2 but Ballymakenny took a shock lead and it was not until the second half that St Josephs took control.
Mick Neville Development Officer for Louth thanked all Schools for taking part over the 2 days and wished the winning teams the best of luck in the North Leinster Finals which take place at the JJB on the 13th May.
Mick also remarked on the high level of skill and discipline shown by the Boys and Girls over the 2 days.
He also thanked the students from Dundalk IT who acted as referees the JJB and in particular Paul Johnstone C.P.O. Dundalk F.C., Tom Mohan R.D.O.(Cavan)and last but by no means least Brian Donnelly who done a fantastic job over the 2 days.
Photos:
http://picasaweb.google.com/PHOTOSDUNDALKFC/SchoolBlitzJJB#5330107519000...
END