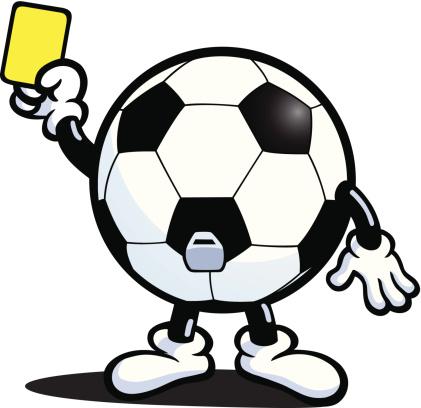 Allocations to Schools Matches:
·        
Referees are assigned to county/regional panels based on home address. If you wish to be added to another regional panel, you must contact the relevant allocator – details are given below.
·        
Referees must only accept appointments for schools matches from the designated allocations officers.
·        
Referees must never contact any school/teachers directly seeking matches.
·        
Referees must ensure that a match card is used for all FAI Schools matches.
·        
Match cards have been posted out to all referees & are available upon request from Declan McGrath (085-1561488 or declan.mcgrath@faischools.ie)
·        
Match cards must be completed & in the possession of the referee before the match commences.
·        
Match cards must never be given to teachers to return.
·        
All match cards must be returned to the correct person, as per details below, at the earliest opportunity after the match has finished.
| | | |
| --- | --- | --- |
| Section | Return Card To: | Address: |
| Boys Post-Primary | Declan McGrath | De La Salle College, Dundalk, Co. Louth |
| Girls Post-Primary | Maura Gaffney | Lucan C.C., Lucan, Co. Dublin |
| Primary (Boys & Girls) | Mike Smyth | St. Pius X Boys N.S., Fortfield Park, Dublin 6w |
·        
If you are no longer available for schools matches, please notify a) the allocations officer & b) the league i.e. me immediately.
·        
If you know of any other referees interested in officiating at schools matches they must contact the league first (allocators must refer any queries for inclusion to us initially for administration reasons (posting of pads/cards etc.).
·        
Allocators will be keeping up-to-date record of contact made from schools, referees assigned to games etc. & provide monthly report to the league, so that match card return can be analysed.
·        
Allocations will be made based on grade & irrespective of league that the referee is associated with.
·        
Referees failing to use/return cards to operate on a two-step disciplinary basis – step one, warning that removal from school list to follow, step two, removal from list for minimum of one season. Return to list only on basis of agreement to use/return all match cards.
·        
Same structure to apply to referees who accept appointments directly from schools/contact schools seeking matches. 
Carlow

Michael Walsh

087-6526537

Dublin – Northside*

Danny Lambe

085-7523858

Dublin – South & Westside*

Declan Quinn

086-7379312

Kildare

Rob Dowling

086-8370116

Kilkenny

Pat Shortall

087-2867526

Laois/Offaly

Pat O'Callaghan

087-7629212

Longford/Westmeath

Paddy Nolan

086-2731539

Louth

Oliver O'Connor

087-2336643

Meath

Pat Henry

086-2331675

Roscommon

Owen Brennan

085-1743847

Wexford

Peter O'Rourke

086- 2196480

Wicklow

Gavin Colfer

087-0522669

*Schools in Dublin 15 or westside county Dublin to contact the south/westside allocations officer